New survey provides snapshot of menopause experience
With more than one billion women expected to have entered menopause worldwide by 2025, Bonafide is highlighting the need to increase education on preparing, managing, and addressing solutions for menopause symptoms.
Bonafide, a women's healthcare company offering natural solutions to manage menopause, recently announced the release of its second State of Menopause Survey. The study ​examined symptoms and treatments, male awareness, and societal stereotypes of menopausal-aged women in the United States. This year's survey provided real-world responses from over 2,000 participants, double the number in last year's survey.​
By the numbers
A whopping 94% of respoindants said they felt unprepared for menopausal symptoms, which included hot flashes (52%), sleep problems (51%), and night sweats (49%); while brain fog and increased feelings of depression, anxiety, and stress followed closely behind (47%). 
Other key takeaways include:​
92% of women say more education is needed about the menopause journey
88% of women want men to have a greater awareness of menopause
71% reported a need for more education on managing menopause symptoms
62% desire more pro-aging content directed at women to destigmatize ageism associated with menopause
30% of women aged 40-44 proactively talked with a healthcare professional about perimenopause before experiencing signs/symptoms, but just 15% of women aged 55-65 said the same
25% are not aware when perimenopause typically begins and 31% are unaware of their treatment options
Only 28% of women knew how to care for themselves during perimenopause before it started
42% of women surveyed aged 55-65 were not prepared for how long perimenopause lasted
Bonafide's Chief Medical Officer, Alyssa Dweck, MS, MD, FACOG told ​NutraIngredients-USA that while society is making progress on addressing menopause issues, there is still a lot of work to do. 
"Women are still incredibly thirsty for knowledge about the journey and management options for both perimenopause and menopause. Ninety-two percent of respondents feel more education is needed about the menopause journey. ​
"This survey suggests the age cohort as a factor. The 40-44-year-old group proactively brought menopause concerns to their HCP's attention more often than the 55-65-year-old group (30 vs.15%). ​
"While this resonates with me as a gynecologist based on my clinical experience, these numbers could also be explained by fewer symptoms in the older age group who have already experienced symptoms of menopause. These results also suggest that women may benefit from education and counseling about perimenopause at a younger age so they may more easily anticipate and better prepare for the experience."​
Dweck added that societal views about aging and menopause, in general, are themes of great importance. She said that she was surprised to learn that only 62% of respondents felt more pro-aging content directed at women is needed to destigmatize ageism associated with menopause.
Most cited symptoms
Hot flashes, sleep disruption and night sweats top the list of menopausal symptoms that women did not feel prepared for. In addition, brain fog, depression, low sexual drive and diminished confidence in the bedroom were commonly reported. 
Dweck said she is seeing an increase in dietary supplements geared toward menopausal women.
"I am seeing many companies addressing the menopause demographic. Bonafide has clinical data in support of the safety and efficacy of its supplements. This is a unique advantage in the supplement world," ​said Dweck.
"It's important to recognize that menopause is not a disease but rather a natural life state that every woman will experience without exception. While some women may have few complaints, many many more will experience physical discomfort, personal distress and loss of work productivity as a result. This state of menopause survey highlights in a real world way, the importance of education, and active and proactive management to help women and those around them in their personal journeys."​
Men's role 
One major difference in this year's survey is the focus on men and the demand for them to play a supporting role during this life stage. 
"Unique to this year's survey is an in-depth look at male awareness of menopause. Eighty-eight percent of women feel men should have a greater awareness of menopause. Women traversing the menopause journey comment on support from men in their lives and as would be expected, a reasonable percentage (58%) of respondents felt their male spouses/partners were supportive while a smaller cohort (23%) felt a lack of support from other males in their lives,"​ said Dweck.
Menopause: the next big opportunity
With the number of menopausal women worldwide estimated to reach 1.1 billion​ by 2025, the market potential for health and wellness products geared toward menopause is hard to ignore. According to Grandview Research, the global menopause market size will reach over 22 billion by 2028 and is expected to expand at a CAGR of 5.7% from 2021 to 2028. 
Dominating this category is the dietary supplements segment, which is expected to witness the fastest growth over the forecast period. 
Bonafide Relizen is a plant-based & hormone-free supplement clinically shown to relieve hot flashes. Other menopause dietary supplement to hit the market include One a Day Women's Menopause Formula Complete Multivitamin, NOW Menopause Support, Nature's Way AM/PM Formula, Amway's Nutrilite Menopause Ease Dietary Supplement, HUM Nutrition's FAN CLUB Menopause Supplement and Quicksilver Scientific's Nanoformulated DHEA+ Female Hormone Tonic, to name a few. 
Linked resource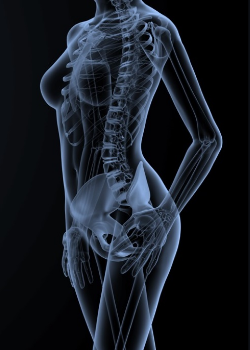 Probiotics for a smooth menopause transition
In this report, Lumina Intelligence reviews the shifting perceptions of menopause, overviews some of the recent science studies and zooms in on the current offering within this niche.

Get the report