Mood is the name and multifunctionality is the game
Cognitive and emotional well-being are top of mind for global consumers, but in order to seize the opportunity, products need to offer more.
Nutiani recently released its third edition of its Global State of Health and Wellbeing Report​, which explores consumer's growing understanding of the intersection of physical, mental, and inner wellbeing.
Peyton Rudy, Global Marketing Manager, Fonterra, told NutraIngredients-USA that there is growing interest in mental wellbeing, and the interconnectivity of mental wellbeing with physical wellbeing continues to be acknowledged.
"The US market is still leading in interest, but interestingly, the believability of mental wellbeing ingredients seems to be more readily accepted in both China and Japan. So while US consumers are more actively looking for solutions, North Asian consumers seem more likely to believe products and brands taking a mental wellbeing position (such as stress management, mood, or cognitive enhancement)," said Rudy.
Trends
The report looks into the characteristics consumers are looking for in nutrition-based health solutions and echoes several mental wellness trends the Nutiani team observed last month at Vitafoods Europe.
"Ingredients linked with brain health and performance are top of mind. Stress continues to trend globally, with major implications. Mood is starting to have a more significant place in product positioning as it is safer messaging-wise."
Rudy said today's consumers are steadily placing a greater priority on their cognitive and emotional wellbeing. While mood positioning is still primarily owned by nootropic botanicals, she noted that lipids and probiotics are beginning to catch on as well.
Cognition is another big one, with Rudy pointing to the success of neurohacking blends like Onnit's Alpha Brain, which claims to have sold over a million bottles.
The physical and mental intersection
Research by IPSOS Nutiani Consumer Wellness indicated that about nine in 10 consumers believe that physical and mental wellbeing can impact other aspects of their health.
Relationships between the following areas were found to be the most recognized:
· Physical and mental wellbeing: Nearly half believe mental wellbeing affects their ability to control their weight and exercise regularly.
· Mental and inner wellbeing: Over seven in 10 relate good digestive health to lower stress levels and better immune health.
· Physical and inner wellbeing: Consumers strongly relate good physical wellbeing with better digestive, immune and skin health.
In order to get the greatest return, Charlotte Ortiz, Global Brand Marketing Manager of Nutiani, said addressing these interconnected health concerns through a single, multifunctional product is key.
Seizing the opportunity
To stand out in this highly competitive wellbeing nutrition market, the report recommends that brands create products which address multiple health conditions, supported by science-backed evidence. By capturing emerging consumer demand for affordable and convenient health solutions, brands are able maximize the opportunity.
"Foundationally, the industry is starting to tackle well being in a more holistic way. While historically single-benefit concepts seemed the way forward, i.e. just muscle health or just focus-boosting, multiple benefit concepts seem to be carving out their place in the spotlight," Rudy said.
"Combine ingredients to provide both immediate and long term benefits. Consumers want to feel the benefit quickly, but they also want to solve the 'root causes' of issues. So combining an acute-acting ingredient like CBD with a chronic supplement link phospholipids is giving the consumer the best of both worlds."
Lastly, Rudy said it comes down to trust, highlighting the need for clinically-backed ingredients.
"Trust in this space is fragile, and building consumer trust is the burden of everyone developing products in this space."
Blog Post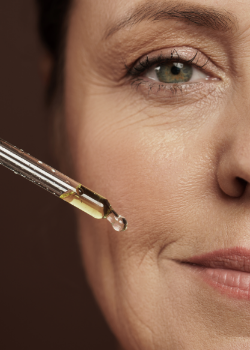 Seeing is believing: Supporting the skin microbiome
Delve into the power of the skin microbiome and the rise of probiotic and postbiotic cosmetics for healthier skin.

Read Now