FitBiomics rolls out pilot project for fatigue-fighting Veillonella probiotic
Biotech innovator FitBiomics is seeking to accelerate the commercial optimization of its next-generation probiotic Veillonella that naturally converts lactic acid into energy to fight fatigue and promote endurance.
The company is accepting applications for Project V - an early access opportunity to try Veillonella​, a strain that hit the headlines in 2019 with the publication of paper in Nature Medicine​​.
"That paper was covered by over 150 news outlets around the world, and let us know we were on to something," Jonathan Scheiman, PhD, co-founder and CEO of FitBiomics, told NutraIngredients-USA.
Scheiman and his collaborators found that Veillonella​ increases in abundance in the gut of elite athletes after exercise and has the ability to convert lactic acid, a by-product of exercise and associated with fatigue, into short-chain fatty acids to promote endurance in preclinical studies.
Since that publication, the company has been hard at work scaling the manufacturing of Veillonella atypica​, which is no small feat for a next-gen anaerobic probiotic. The company has also self-affirmed the GRAS status of the probiotic.
Project V​
Fitbiomics is now making the probiotic available to a select group of people through inclusion in its Project V, a groundbreaking research initiative.
"A lot of people view FitBiomics as a sports nutrition company for athletes, but we're interested in benefiting broader populations. "Our goal is to get a diverse group of people with different interests and backgrounds and explore how Veillonella​ is helping different people.
"Our goal is to democratize wellness for everybody by making fatigue obsolete."
To be part of Project V interested individuals must apply by submitting the intake form by April 23 at Midnight EST​. If selected into Project V, users will be given a month's supply of Veillonella​ and all applicants will get VIP access to FitBiomics' upcoming products and special offers.
Fitbiomics is collaborating with an organization that runs decentralized clinical trials (DCTs) to collect data via surveys and wearables, with results shared with participants at the end of the trial.
"The point is to continue to innovate and understand if there are other indications [associated with Veillonella​]," said Scheiman.
Nella​
The company is following a similar playbook as they did with its Nella product for digestion, sleep, and energy, which was launched in 2021​. Nella is formulated with 3 proprietary strains isolated from elite athletes: Lactiplantibacillus platarum​ FB00015, Lacticaseibacillus rhamnosus​ FB00047, and Lactobacillus acidophilus​ FB00012.
Speaking with NutraIngredients-USA last year​, Scheiman explained that the company's endgame is "to scale our microbiome discovery platform – isolating 1000s of next-gen probiotics, from a spectrum of elite phenotypes, for numerous functional applications. This includes programs for strength, neurological applications, and more. And of course, there are opportunities for utilizing some of these microbes for applications beyond consumer health. so, it's an exciting time for microbiome discovery and translation."
Free Whitepaper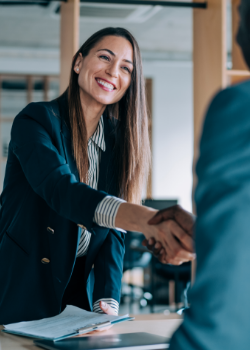 Probiotic Powerhouses & Pioneers: Top 10 acquisition targets for growth in the APAC region
Looking to expand your presence in Asia? Download this whitepaper today to see our top 10 picks for acquisition targets.

Download Now